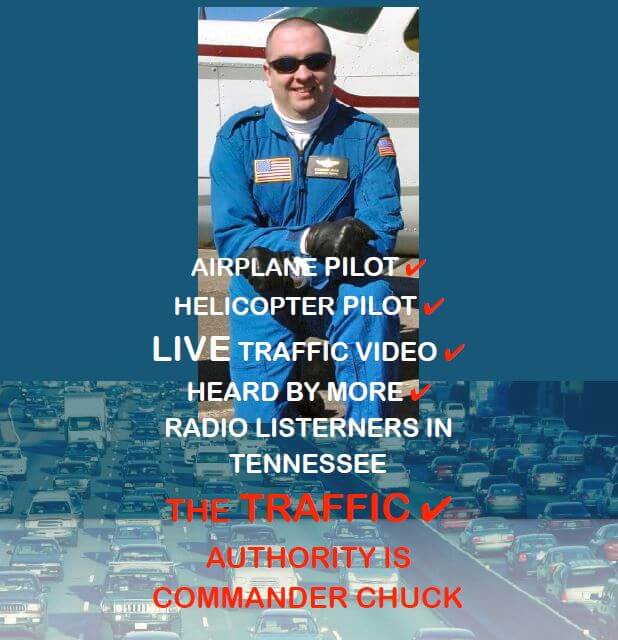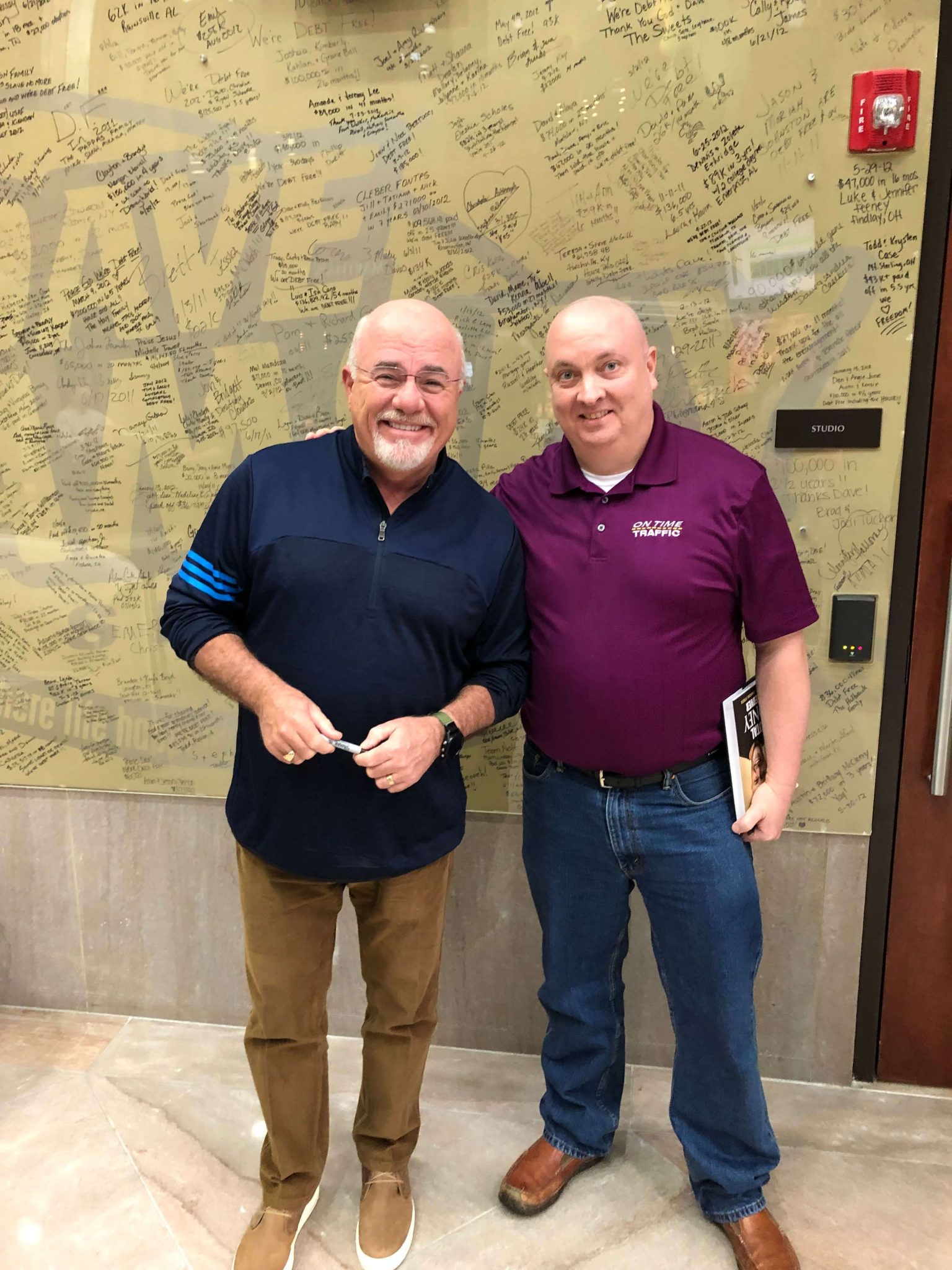 Commander Chuck has Revolutionized Tennessee Traffic Reporting and "LIVE" Traffic Coverage in Nashville, Memphis, Knoxville & Chattanooga.
Not only is he heard on 100 plus Tennessee Radio Stations but he has created a way for Millions to actually see the traffic problems in Real Time on his Social Media Platforms. Watch "Live" Real Time Tennessee Traffic Video now on his Twitter, Facebook, Linkedin, Youtube and his Website. You will not find anything like this in the entire State of Tennessee. 
This informs Tennessee Motorists on traffic problems Statewide and creates new opportunities for (advertisers/sponsors) to help lift their brand. 
Advertisers/Sponsors can now reach Millions of potential Tennessee Consumers on Multiple Visual Platforms. 
Never before has a Tennessee Traffic Reporter provided such a way to not only tell you about the traffic conditions but visually take you to the traffic problems in Real Time.
Commander
Chuck
, who has been a 
Helicopter & Airplane Pilot since 1992
, is at the top of his game after 30 plus years as a Tennessee Traffic Reporter.
No other Tennessee Traffic Reporter has ever accomplished anything like this before. 
Commander Chuck is the "ONLY" Tennessee Broadcaster to ever be heard on over 100 plus Tennessee Radio Stations in the History of the Tennessee Radio Hall of Fame.